The collaboration with the F.I.S.R. (ex F.I.H.P.)
My collaboration with the Federation dates back to the late 1990s.
In 1998 I was awarded for my contribution to skating by the parliamentary representative Sabatino Aracu at the town hall of Todi (PE), on the occasion of the International Convention on Skating, in the presence of all the authorities and athletes of various disciplines of international level, such as Sara Simeoni. On that occasion, the leaders of our sport from the main European nations illustrated through films and / or slides how skating was considered and how much skating was practiced in their country.
As I was European champion that year, I was invited by the Federation to hold a demonstration for the secondary schools of Perugia and its province at the end of the conference.
I had already written a couple of years earlier a technical vocabulary for the construction of new steps from those who knew each other then and I had assigned the terms of definition to steps and figures that have remained such up to the present day, such as antieagle, walking forward, backward, sideways, …
I introduced the first regulation for Style competitions which I updated until 2004 and remained almost unchanged until now (2021).
My official entry into the Federation, however, took place after 2001, when freestyle was recognized as an official discipline thanks to Dr. Massimo Barsotti, with whom I wrote in 2002 a manual for judges containing the description and the coefficients of difficulty of execution of the various steps of Style of those years.
The offices I held and the main activities carried out are listed below.
Technical Manager National free-style 2009-2010.
National Promoter of Style and Slide specialties 2011-2016.
Teacher and exam commissioner in the courses for freestyle skating coach.
Meritorious technician since 2011 and President of the INLINE PERANO company since 2013 affiliated with FISR for Freestyle and Downhill specialties.
Main activities carried out
PROMOTION OF FREESTYLE IN SKATING COMPANIES
Alghero educational and demonstrative stages (April 2012)
Pomigliano d'Arco (NA) (May 2012) didactic internships and lecture at the Imbriani high school of mathematics applied to skating
Marche and Abruzzi with stages in Civitanova Marche and Martinsicuro (August 2014)
Friuli with three internships in Pordenone (September 2014)
Emilia Romagna with internship in Forlì (November 2014)
Bari (April 2015) with internships and conferences
Three internships and a demo in Modena (May 2015)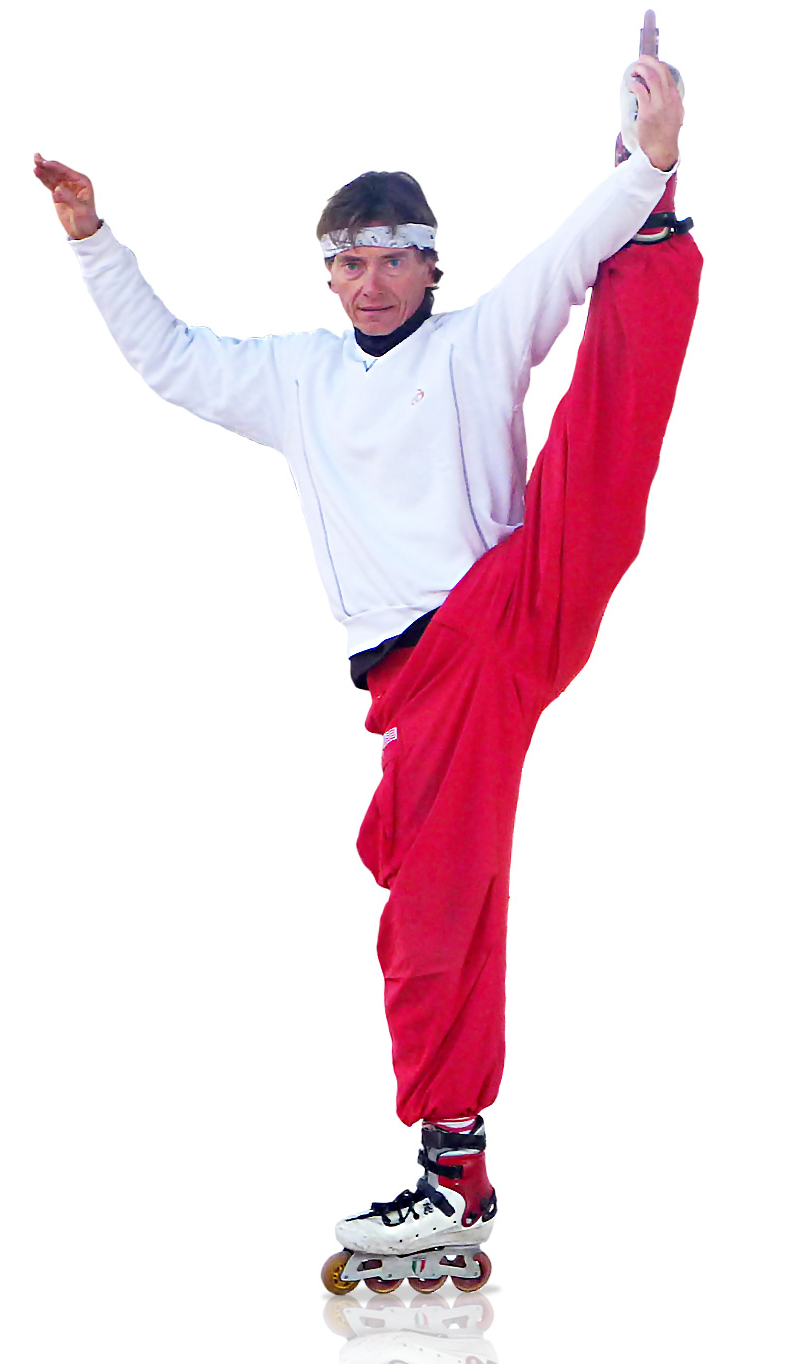 ACTIVITIES OF TEACHING AND EXAMINATION BOARD IN FREESTYLE COURSES FOR COACHES
Tirrenia, Olympic headquarters of the C.O.N.I. from 2011 to 2017.
Catania 2015 for all the companies of Sicily.
Pescara 2013 introductory course to the Slides aimed at the new judges of this specialty.
I made Downhill recognized as an official discipline.
I organized the Italian championship in this specialty continuously for four years (Cisterna in 2013,2014, Sant'Ambrogio di Valpolicella (VE) in 2015, 2016)
I taught as part of the exam commission in the first level coaching courses in 2014.